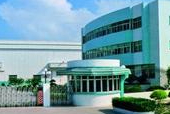 Shanghaizehan biopharma technology co., Ltd. collection Pharmaceutical Chemicals (including intermediates), fine chemicals and bio-pharmaceutical product research, development, production, sales, technical services in one of the high-tech enterprises .
zehan biopharma maintain long-term cooperative relationship over the years with various well-known universities, research institutions, the company's core R & D team consists of more than Shuobo composed of high-level professionals, senior R & D staff of more than 40% of the R & D team, with from basic research , scientific research and development platform for product development, process development to industrial production, such as complete systems, has been successfully applied for multiple patents. The company has a modern laboratory to meet international standards, equipped with advanced scientific instruments, build first-class R & D platform and in line with international norms R & D management system. The company also has a number of bio-pharmaceutical and fine chemical production base, to produce milligram to ton from a variety of intermediate compounds, the products have been supplied to many major domestic and quantify the fine chemical companies, pharmaceutical companies and traders. High-tech industry growth is strong, integrated resource advantages prominent, powerful group support and brand influence is strong impetus to the development
We will provide the first-class products, good services, in cooperation with domestic and foreign customers and win-win!
Welcome to contact us!